Will Braces Change Our Face | Cheeeese
Will braces affect the shape of our faces?
This is a difficult question, a loaded question, because there are so many elements to this question that can create an impact or not create an impact.
First of all, let's separate people who are growing versus not growing. Children versus adults.
In theory, certain things can be done.
If the jaws are growing incorrectly in certain appliances and stuff that can help to maybe get growth back on track and hopefully in a more positive way.
And that certainly can have a role. But then also, there are lots of studies to show that certain things like mouth breathing can hurt our face. It can have a negative impact even on our cheekbones development and how the length of our face can change.
Let's say you could be in braces during a period in a child, for instance, that child continues to mouth breathing during that whole time and unfortunately, it hasn't been working on the breathing habit.
Their face can grow, unfortunately, in some ways in a somewhat negative way, although their teeth might be getting straighter due to the braces. It's one of those things where braces themselves move teeth and they affect just the bone around the teeth primarily, which is the dental lobular bone.
But they don't necessarily have a direct impact on things like your cheekbones, the angle of your jaw, your chin, and things like that.
Those are affected by other factors, like if you gain or lose weight or if you change your diet, that it either becomes a very soft diet, maybe a patient who wasn't in braces for a long period and started eating very soft foods that would affect their muscle structure around their face and that could affect how their face looks so like.
For instance, if you were in braces just for a few months, it's highly unlikely to change your face. But if you're in braces for a long period and affected by other factors, like if you started chewing on one side and affected how your jaw structure grew on one side versus another created a facial asymmetry.
So ultimately, in terms of things that can be done to prevent unwanted facial changes, so things like, you know, you want to work on mouth breathing, you want to make sure you nip it in the bud.
You want to make sure your tongue is resting in your mouth. You want to make sure you're swallowing in such a way that your lips are not pushing inwards or your tongue is not thrusting forward. It should be pushing up, not forward.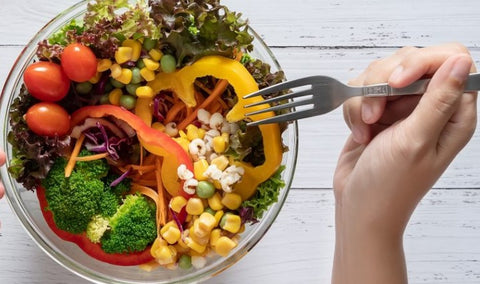 And you want to eat a healthy diet where you eat some harder foods and not eat such a soft diet. Like, unfortunately, a lot of her meals are nowadays.
Eat some crunchy stuff every day, and work those muscles. It helps develop our jaw structure. It helps develop a more balanced piece.